2018 Volkswagen Atlas: It Has Everything You Want
January 12 2018, Owen Sound Volkswagen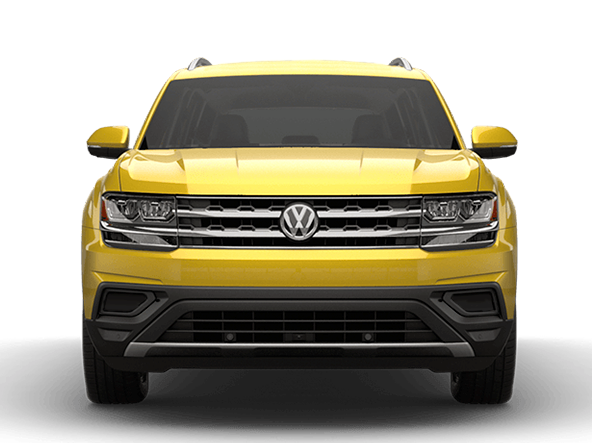 When it comes to the midsize sport utility vehicle segment, there are a lot of options available to consumers, but the fact remains that very few are able to stand out in the way that the new 2018 Volkswagen Atlas can.
If the Atlas has been so popular ever since it arrived in dealerships, it's because it offers an incomparable blend of performance, fuel economy, and versatility all mixed with a German design that is both refined and elegant. Moreover, it is also quite fun to drive, which is not something you would expect from an SUV in this segment.
Two Engines for the 2018 Volkswagen Atlas
Two engines are offered in the 2018 Volkswagen Atlas. One will suit buyers looking for a more fuel-efficient option, while the second is better suited for buyers who want towing capacity and power above everything else.
The first option is a 2.0-litre, four-cylinder turbocharged engine that delivers 235 horsepower. This engine will impress owners with its fuel economy, and it can still tow up to 909 kilograms. The next option is a 3.6-litre V6 engine that delivers 276 horsepower and 266 pound-feet of torque. It comes standard with a 4Motion all-wheel drive, and can tow more than 2,200 kilograms.
Cargo Capacity in the 2018 Volkswagen Atlas
The 2018 Volkswagen Atlas features an impressive combination of cargo capacity and interior space. Indeed, there's room for three rows of seats that offer plenty of leg and head room in the 2018 Atlas. We also get almost 600 litres of cargo space in the 2018 Volkswagen Atlas.
This means that in addition to having a lot of room for all of your passengers, there is also plenty of room for cargo even if all seats are occupied. If you lower the last row of seats, you get more than 1,500 litres of cargo space. Not bad at all - I'm sure you would agree.
To learn more about the 2018 Volkswagen Atlas, contact us today at Owen Sound Volkswagen!