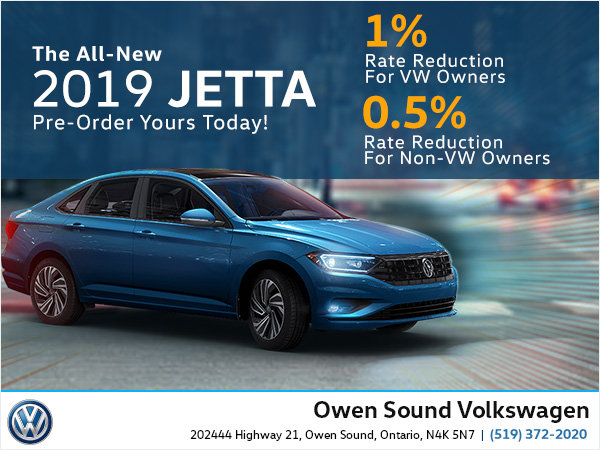 We're excited to announce the 2019 Volkswagen Jetta is coming to Owen Sound Volkswagen soon!
Pre-Order your 2019 Jetta today and get a 1% Rate Reduction for VW Owners -or- 0.5% Rate Reduction for Non-VW Owners!
By early April, we expect to have our first test drive vehicle and have this redesigned model available in our showroom by May! Drivers can expect the new 2019 Jetta to deliver several interesting features :
- 1.4-liter turbocharged four-cylinder engine
- Available Rail 2 Rail sunroof
- Beats Premium Audio
- Smartphone integrated App-Connect, and much more.
Be one of the first to drive one, book your test drive now!