2019 Volkswagen Tiguan vs 2019 Nissan Rogue
June 03 2019,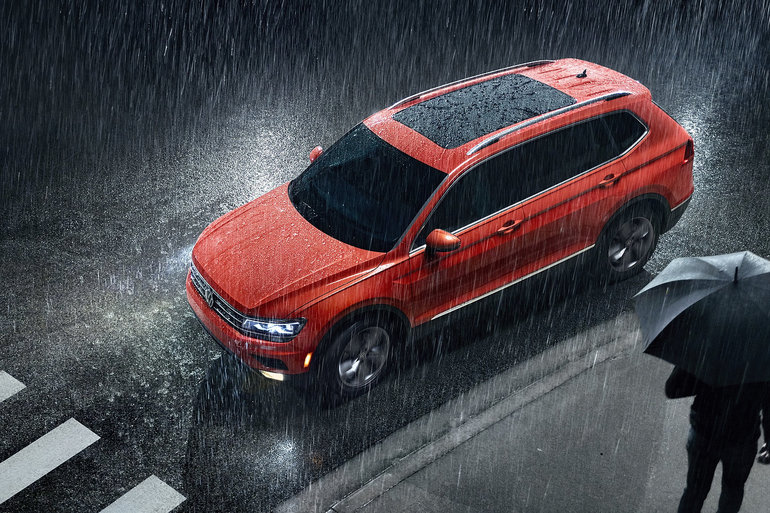 There are many reasons to fall in love with the Volkswagen Tiguan. It alone is sporty, fun to drive, versatile and dynamic, but it is also among the most spacious compact SUVs currently available on the market. That said, the Nissan Rogue can certainly compete in terms of versatility and interior space, no doubt about it.
Indeed, the Rogue is a spacious SUV. With more than 1,000 liters of interior space, it slightly outpaces the Tiguan, also among the most welcoming SUVs in the industry. The minimal difference is not visible in the passenger compartment, however. The Volkswagen Tiguan and the Nissan Rogue are face to face in terms of available space in the first and second row seats. The Tiguan can however accommodate a third row of seats, something the Rogue does not offer. In the end, the two SUVs are very similar in terms of interior space. Where the Tiguan really stands out from the Rogue, is where all Volkswagen vehicles truly shine: On the road.
A Better Drive in the 2019 Volkswagen Tiguan Versus the Nissan Rogue
The 2019 Volkswagen Tiguan is equipped with a high-performance engine that offers more power than any other compact SUV on the market today including the Nissan Rogue. The new Tiguan comes standard with a 184-horsepower 2.0-liter turbo with 221 lb-ft of torque compared to a 170-horsepower, 175-lb-ft 2.5-liter four-cylinder engine available in the Nissan Rogue.
The difference is immediately noticeable on the road, especially as the Volkswagen Tiguan offers an automatic 8-speed transmission instead of a continuously variable automatic like the Rogue. If you've ever driven a continuously variable automatic, you're familiar with the unique feel of this type of gearbox that gives the impression that an elastic is managing the gears. That's what you find in the Rogue. The Tiguan has a more linear and generally more appreciated behavior.
Come to Owen Sound Volkswagen today to learn more about the all-new 2019 Volkswagen Tiguan.