New 2019 Volkswagen Jetta Teased Ahead of Detroit International Auto Show
January 12 2018, Owen Sound Volkswagen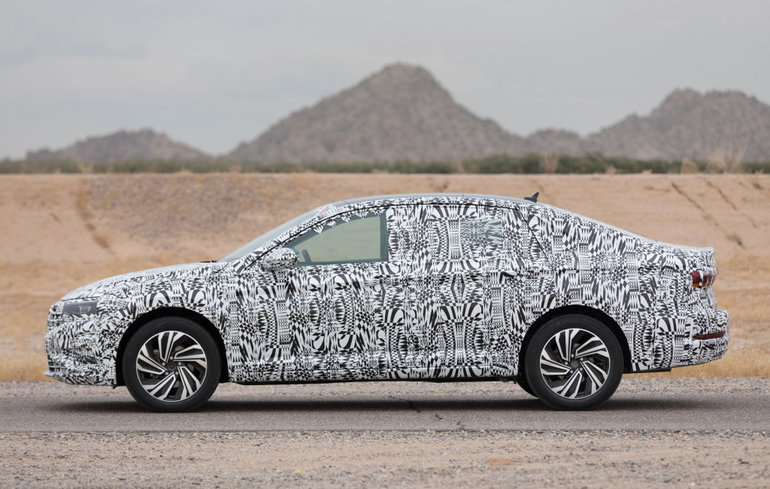 The new 2019 Volkswagen Jetta is coming, and we already know a lot more about how it will look. Volkswagen unveiled a few sketches in late December to show the overall look of the 2019 Jetta, which is set to be unveiled at the North American International Auto Show in January. The new Jetta, if it looks anything like the designs we have seen, will certainly be a head-turner.
New 2019 Volkswagen Jetta To Go On Sale in 2018
The teaser images unveiled by Volkswagen show a stylish sedan that features sharp lines and an overall refined silhouette. The headlights connect to the grille like we see in the new Tiguan and Atlas, and the overall body of the vehicle reminds many observers of the Volkswagen Passat CC, or even the Audi A7.
The new 2019 Jetta will ride on Volkswagen's MQB platform, and it will be powered by a 1.4-litre turbocharged inline four-cylinder engine. A new eight-speed automatic will join the lineup as well, and a GLI version is in the works. We can expect a wide range of advanced driving assistance features and a modern interior packed with the latest connectivity options.
To learn more about the upcoming 2019 Volkswagen Jetta, contact us today at Owen Sound Volkswagen.